TONY SCOTT TRIBUTE
Submitted by Visitor on Tue, 08/28/2012 - 2:27pm

IN APPRECIATION OF TONY SCOTT REGENCY SOUTH COASTVILLAGE WILL SCREEN FOUR SCOTT FILMS

AUGUST 27 - 30, ONE PER NIGHT AT 7:30 PMRegency South Coast Village Theatre will honor the late director, Tony Scott, with a four film tribute of his work, including films, "Man on Fire," "Crimson Tide," "Days of Thunder," and "Top Gun," and each will screen at 7:30 PM on their specific day scheduled. The "Tribute to Tony Scott" will begin on Monday, August 27, and continue nightly through Thursday, August 30, at 7:30 PM daily. Each film features Scott's unique blend of action and drama in his style that was loved by moviegoers, and Regency is honored to bring this to film lovers in appreciation of his work.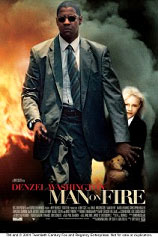 Monday, August 27, 7:30 PM - "Man on Fire", has Denzel Washington, Christopher Walken, Dakota Fanning, and Mickey Rourke, in the stunning drama of a former assassin who takes revenge on a group who attack a family he is guarding.
---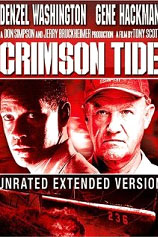 Tuesday, August 28, 7:30 PM - "Crimson Tide", stars Denzel Washington and Gene Hackman in the tense thriller of a submarine captain with an itchy finger on his nuclear weapons.
---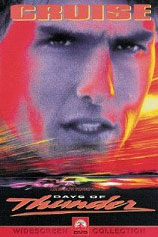 Wednesday, August 29, 7:30 PM - "Days of Thunder" features Tom Cruise, Nicole Kidman, and Robert Duval is the exciting story of a hot-shot car racer who gets to race at the top levels.
---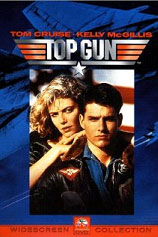 Thursday, August 30, 7:30 PM - "Top Gun", starring Tom Cruise, Val Kilmer, Kelly McGillis, and Meg Ryan, tells of macho fighter jet pilots competing for best in the class and for the teacher's affections, it takes us up where we belong! Plus, Tony Scott always wore a red hat, and this night the first 125 attendees will receive one in his honor.
Information and tickets can be found at www.regencymovies.com, or at Fandango.com, and tickets are only $7 per show. Regency South Coast Village is located at 1561 W. Sunflower Ave, Santa Ana, CA, 92704, and can be reached by phone at (714) 557-5701 (recording), or (714) 557-5703 (live). Regency South Coast Village is a longtime home of Classic Film, and every Wednesday night at 7:30 is Classic Film Night at the theatre.